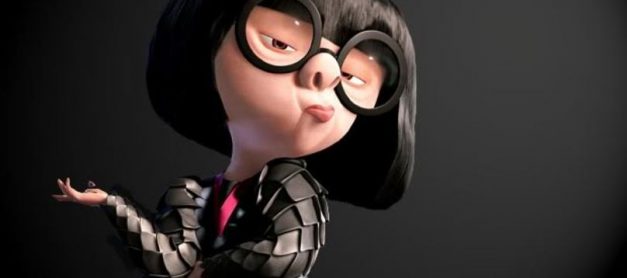 So I had cataract surgery this morning. Who said it didn't hurt, didn't burn, wasn't scary? There are lots of people who I might now have to speak to directly.
"Oh, it's nothing. You don't even feel any pain. It is done so fast you can't believe it is over".
Really? Right now I am writing this blog because my eyes are burning, they are blurred, I am afraid to move my head too sharply and…. I can hardly see.   If you are reading this, I hope it could be helpful to you if you are a Senior like me .
When I wrote my blog on the hip operation, which really got a great response, my main complaint was that I was unprepared for the pain and leaking tubes when I got home. And my question then is the same as it is now. Why didn't people Just tell it like it is?
We can deal with what we know to expect far better than a la la story that some friends think is better than reality. Not so.
BUT – in my case I happen to have one of the best eye surgeons, DR. RAJ RATHEE.
"How come this is burning and hurting and took some time to complete?" I asked this morning, having sat for three hours in the waiting room.
"Everyone else that I spoke to about this operation said it was nothing, and over before they even knew it was happening, yada yada".
"Too bad for you" was his snarky reply. "It is surgery – and you will suffer – not much and not for too long – but – suffer you will".
"When did you develop a personality?" I asked him. "You may be a top surgeon but where is your bedside manner?"
"In the same place as your dead cataract. Now get a grip – pain is good – I'll see you in my office in two weeks. By then, your suffering will be long over".
So I am home, bored, can't really see, but still, in addition to all my other charms, immersed in the politics of the day. So you get my comments. Smile please.
Provincial election of the Conservatives meant that the fabulous Stanley Cho is now the MPP for Willowdale. 17,000 votes. Lots of volunteers – so much fun – new friends and of course, his incredible parents, :John and Sandy Cho who are part of a special Korean community that have always been, and continue to be, friends of our Jewish community.
AND… the relationship between South Korea and those members of the Lubavitch community living in Seoul is also very special…and documented. We are lucky to have friends like them.
Municipal – Who can I say? If the Judge hearing the NDPers cries about losing their freebies and "consulting fees" acts decisively, then October 22nd will be so relevant to the best interests of the majority of tax payers. And there are so many good candidates – unfortunately we can only vote for one. So give it some thought – do your homework – and don't accept platitudes and 6 member city subcommittees with 18 staff sitting around them.
Federal –. And I can now refer to Junior as an even bigger jerk than he was four years ago when young voters at the polling stations called him "cute" and that he "was going to let them smoke weed or whatever at will". Yahoo.
And now? I'll bet they all are sorry. NAFTA? KINDER MORGAN? GTA is now a sanctuary city for U.S. rejects and illegals coming in via Quebec. And most of us never knew until Mayor Tory announced that the community centres and other public facilities were facing a crisis because they had been used to house this refugee claimants. Did you know that?
And the government subsidies paid to the Quebec dairy industry? With our tax dollars? Most only learned about it when the NAFTA negotiations made it known to the rest of Canada? Did you have a clue before then? I know the answer – and so do you.
And Freeland, another Canadian joke, has never acknowledged or apologized for her Nazi supporting grandfather's documented praise for the slaughter of 33,000+ children and their parents at Babi Yar
"The Ukraine is better off without the Jews" were his comments published in the newspaper he controlled. Nice.
The good news is that the weather continues to be great -every day is a new challenge – and Dr. Rathee promises that my eye will stop burning.
So, that is my commentary for today – eyes still burning and blurred – but I'm sure that I will make it through the night.
Back after October 22nd. DON'T FORGET TO VOTE!