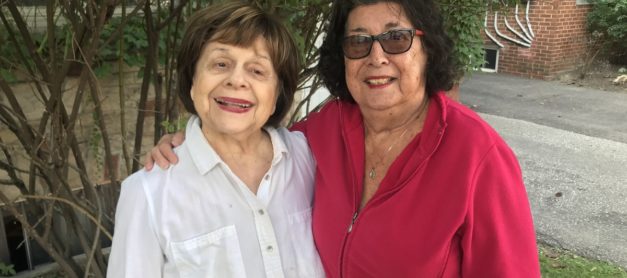 Putch ( Marilyn) and I have been friends for over 55 years.  She recently celebrated her 80th birthday at a fantastic party hosted by her wonderful children, Daniel and Risa.  They are always right there for her and are very special.
These past months have been a nightmare for Putch.  Breast cancer diagnosed 6 months ago required a double mastectomy and all the horrors that go along with it.  As expected, she faced the life-threatening treatments directly…and with courage.
So I want to tell you about this very special lady and the reality of life as so many of us knew it from the "once upon a time" era – when girls were relegated to a secondary role.
Options were so limited.  Education?  Not much beyond  high school, maybe teacher's college or secretarial school.  University for girls in those days was very rare.  And only if the parents had money – which was also very rare.
Early marriages to "guys" who saw their wives as objects and handmaidens often ended in divorce – or ongoing infidelities – along with all the problems that go with it.   Many of us struggled with these issues before life began changing for "us girls".  And we found opportunities, later in our lives, to fly out in different directions.
And Putch is one of those who did it!  Her accomplishments and resumé … achieved by her own efforts.
MASTER OF EDUCATION (M. Ed.) – University of Toronto
HONOURS DEGREE IN THEATRE ART  –  York University
PAST PRESIDENT – PHI DELTA KAPPA – University of Toronto
FACULTY CANADA CLUB  –  University of Toronto
And….. are you ready for this?
A MEMBER OF THE TEAM OF WRITERS FOR THE NATIONAL SPELLING BEE OF CANADA – what a challenging and interesting agenda that committee must have…and what fun.
Putch did it all on her own.  And she is my friend.