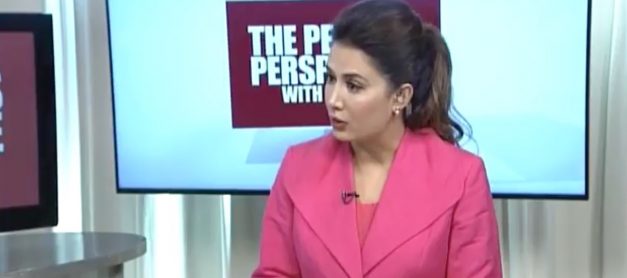 What fun ! Two weeks ago I was invited to appear on "THE PEOPLE'S PERSPECTIVE WITH RAMONA" sponsored by Rogers TV – Richmond Hill, Vaughan, Thornhill, Newmarket.  The link to the video is at the end of this post.
The deal: Interviewer would ask and I could answer. No holds barred! The link to the show is at the end of this blog. Enjoy…or whatever. Love to hear from you.
It had been ten years since I had last made an appearance on TV. And I forgot – forgot to think about make-up, hair, and most important, the extra 10 lbs that the TV camera adds to an already tubby lady.
I tried to bribe the three cameramen to "do something" – I had heard that one could be edited more than one way – words, glares, and….appearance.
"Sorry Mrs. Starr", was their answer. "Cannot do".
And to make it worse, the hostess of the show, Ramona Benson, turned out to be gorgeous…and thin. Yuck. Oh well, I would just have to dazzle everyone with my words.
Ramona is indicative of today's woman – an advocate, a business leader, COO at Xeebi, an enterprise mobile solution provider for Viber, WhatsApp, Google, Facebook and other telecommunication providers. All this and she is also a successful cohost of other TV shows.
What a delight she is. No tricks, traps or phony quotes. The People's Perspective is a top rated show –Ramona wanted to continue her reputation of being a first class host and TV personality. And she certainly succeeded.
The first segment was about the present. I had no problem telling the audience how stupid I had been – how much I had still been living in the old world of men taking care of women and women believing them. Much of what I said had been written in my blogs of last year – but still – it felt better to talk about it and to get a reaction.
I admitted that I had agreed to a ridiculous "plea deal" 25 years ago to end the Starr Affair – I was a fool – I believed the men – I should have known better – I didn't – they never came back for me as they said they would – and I never thought that one day it would be 20 years too late because I had let the time pass and had said nothing. Now it was too late. Interesting though how many of the lawyers involved on both sides were appointed Judges not too long after the Inquiry was thrown out by the Supreme Court of Canada. Hmmm.
So now let's move on to the rest of the interview.
Ramona asked about the business of politics. Many politicians are (a) honest, committed to their constituents and give 150% to their responsibilities. On the other hand, many politicians (b) take pay-offs, renovations to their homes, trips, condos in Florida and perks for their children. That is the way it is.
So to the question asked about, "what to do". The answer is simple. Whatever you want. It is up to the person, developer, business owner – it is an individual choice. Pretending that it isn't a factor is a waste of time. Either do or don't – your call.
This led to her questions about the challenge that Willowdale had made to the Elections Finance Commission in Ottawa about the recent federal election. .. a challenge that was still alive. I was asked to write it on behalf of the EDA and it was submitted last March.
"The use of foreign funds to influence Canadian votes in a federal election is illegal".

Ramona asked specific questions. Here is the documented response I gave her.
The Tides Foundation, based out of Vancouver has been the subject of a CRA investigation. The issue is their foreign investors as well as the CRA's questions about TIDES abuse of its charitable status. IT IS ALSO THE LARGEST FUNDER OF LEADNOW, a major contributor to the Liberal party.
Ross McMillan, TIDES CEO, paid Gerald Butts ,now Trudeau's Chief of Staff, to stay at the World Wildlife Fund until the "coast was clear" to come out and work for the Liberals. This information was proudly announced openly by a staffer at a LEANOW DEBRIEF IN November, 2015.
And then —wait for it! The Ontario Liberal government, through the Ontario Trillium Foundation, announced that it had awarded $69,000 in charitable funds to the TIDES FOUNDATION to deliver a "market garden". Unbelieveable.
And LEADNOW acknowledged in 2015 that 20% of its revenue for election spending was from foreign sources..a clear breach of the Act. Ottawa is still working on it – we have not had any official decision as yet.
Then Ramona asked about municipal politics. And I talked about the horror that has become Willowdale – density over-development under the leadership of Fillion and Lastman. At a public meeting in our condo, about 40 in attendance, Fillion said, "I have two kids in their twenties who don't own a car and who don't want to own a car and want to park their bicycles on Yonge St. I am recommending to City Council (now the Mayor is John Tory) that Yonge St. from the 401 up to Finch be reduced from 6 lanes to 4 – so we can have a bike lane on each side".
"You are kidding" I said.
"No, I'm not," he answered.
He then said that he wanted to add outdoor street cafes to Yonge to make it more interesting. And maybe a boulevard.
There are already several outdoor venues on Yonge St. all the way up to Steeles – Baton Rouge, Milestones, Tim Horton, Laterna several Korean restaurants. There is already a huge wonderful boulevard – I often cross half way and sit on its ledge and enjoy the flowers, plants and sculpture/art. And it is just at the park where so many people, especially Seniors, spend their time.
Okay my dear readers. I know you are wondering if this can possibly be right. After all, Fillion has lived off of Willowdale for 25 years – didn't he notice all the outdoor cafes and the boulevard? When I asked him the question directly, his answer was that the "brilliant city planner" Tory has hyped on thinks that re-developing and re-imaging the GTA is very important. Does she live in Willowdale?
Cutting out two lanes of Yonge St. for bicycles? What about the people who work – who have to commute up to Richmond Hill or Vaughan – who can't drive a bike but need to drive a car – is adding another half hour to their drive fair? And losing $2 million ANNUALLY from street parking?
When Fillion was asked about another Menkes condo – 50 stories high just approved by the OMB for the corner of Sheppard and Yonge? Smile. And others by Minto, Tridel, Sorbara? And the Sheppard subway to Don Mills that just happened to pass the condo development of their good friends Baghai and Daniels and others? Filion hinted that he might not be running for re-election as he got up and left the meeting.
There is a public meeting to protest this insanity on July 9. At the park. Try to get there if you live in Willowdale. We have contacted John Tory several times – his office writes a good automatic form letter reply.
Which brings us to a very important point. Politicians elected should live in the ridings they are going to represent. The good news for us, here in Willowdale, is that we had the great MP, CS LEUNG, whose father was a man of conscience who saved thousands of Jews from death when they escaped to Shanghai during World War II. We are all committed to the principles that CS brought to Ottawa and continue to work with him.
But provincially, we are really lucky. Stanley Cho, a successful businessman, a community volunteer, a generous contributor to charitable causes and one of those politicians who fits into the (a) category will no doubt be our next MPP. And he lives among us. And then we will see about turning Yonge St. into bicycle lanes.
On a personal level? The girls have missed our golf game 5 WEEKS IN A ROW because of the weather. Rain and cold. Where is global warming? Al Gore must be hiding out somewhere.
And for all of you who asked about my last blog – I DID NOT CUT MY SON'S FACE IN HALF because PM Trudeau was standing with his arm around him, You can figure it out.
That's it. If I don't get to golf soon, I will be forced to find another amusement. I gave up maj jong, canasta a long time ago. Might have to start playing again. Of course, there is always bridge.
Take care everyone. And enjoy the TV show. 
Xxx Patti