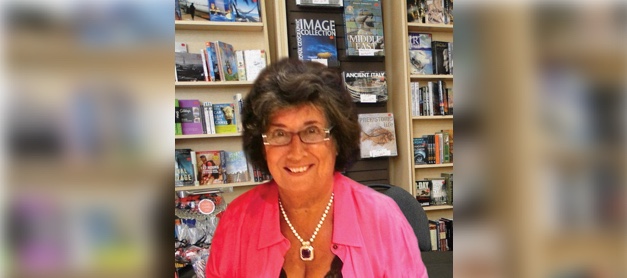 The Ghomeshi affair had been jogging my brain. It was an interesting read – but what did it have to do with me? Nothing – or so I thought. Yet the one word constantly written about in that case, 'Victim', kept hitting home.
Being a victim covers more than sexual contacts. It has to do with following the old path of female expectations – of seeing men as heroes and as loyal protectors.
Last January I went to Oshawa to help in a by-election. When I walked into the campaign office, there was considerable reaction from the people there which was very nice. Then the campaign co-chair rushed over.
"Hi Mrs. Starr" she said smiling. "I'm so glad to finally meet you. Thanks for travelling so far to help us…and I still have the fridge magnet".
Now, for those of you who are under forty and wondering what the magnet is all about, it was a set-up that changed the course of history – at least for me.
Pierre Trudeau, a fabulous man with whom I shared several dinners, is remembered for the Charter of Rights and Freedoms and patriating the constitution.
25 years later, I am remembered for the fridge …and the magnets. But the millions of dollars that I helped to raise as a community volunteer? Forgotten.
And the housing programs for the disabled still flourishing today that were researched and then brought to life by a small group of "lady volunteers"? Also forgotten.
While my life as a backroom girl is well behind me, some of the lessons learned from my time in a position that was unusual for women are still being learned – over and over again.
I was some feminists' dream and others' nightmare. I had penetrated the backrooms of politics when few women before me had done so. Yes, Margaret Thatcher became Prime Minister of Britain; yes, there were a handful of women who made it to cabinet in Canada. Today, Canada has only had one female Prime Minister, and her tenure lasted only four months. Ontario has a female Premier, who has one of the lowest approval ratings ever for a Canadian Premier.
But men still dominated the goings on behind the scenes. I made it into the enclosed circles of power, which, depending on your view, was either an achievement for a woman or disproving the notion that women could not make it in a male-dominated world.
I was a Volunteer – a doer, a problem-solver, a fixer and, as I liked to think of myself, a trailblazer. The Premier of Ontario appointed me as the "hands on" Chair of Ontario Place; my efforts were appreciated enough that Cabinet Ministers Elinor Caplan and Ian Scott teased me at Queen's Park by calling it "Patti's Place."
All this came to a crashing halt when, in a few days, my entire career went asunder. What are the implications for women in politics? What can they learn from my experiences? You tell me.
It began in 1989. A Globe and Mail reporter was interviewing me about NCJW's successful Prince Charles non-profit housing project as well as two other projects NCJW volunteers had helped get underway – the Famee Furlane in Vaughan, and the Verdiroc/Greenwin project in Mississauga.
Then she flashed a sheet of paper.
"This is a photocopy of cheques NCJW wrote to buy tables at political fundraising events.  That is illegal!"
Set up!  Who?  Why?
"Well, considering that ten of us attended those dinners quite openly, I doubt it," I answered. 
"Oh yes," she said.  "I have photocopies from the staffer you fired"
"Aren't you breaking your reporter's confidentiality agreement or whatever you promise in exchange for information?" I asked.
"No" she answered. "Soon it will all be out – but if you share your side of the story with me, I will make sure you get a break".
Right – and Santa Claus is alive and well and living in Oakville.
I got a message from (Ontario Treasurer) Bob Nixon wanting to see me about Ontario Place.
I loved Ontario Place – I had a great team – and we were going to have a good financial report.
"Don't bother sitting down Patti," snarled Nixon as he closed the door.  "You aren't going to be here that long.
"I just got a look at the first draft of Ontario Place's financial statement.  Where did you get an interest income line of $250,000?"
PS – "We found a loophole for us to receive the entire years' allocation in April. Saskatchewan is paying 12% on its T-bills. "
Nixon – "who authorized you to do that?"
PS – "I authorized myself. You never questioned me about charging for the signage along the Lakeshore that added close to $100,000 to Ontario Place's income line".  He was silent.
"I pay more in income taxes than you make in a year so don't tell me how to make money!"
"Nixon – "I told David not to get involved with you people.  You are pushy, loud and you don't follow protocol."
Ding dong!  The bell just went off! Button pushed. I am no longer in a Cabinet Minister's office – I am holding my little brother Joey's hand as we walk to school and face taunts of "Dirty Jew" from the bullies.
PS – "Go f…. yourself".
And with that stupid outburst, I had just signed my own death warrant.
A month later, Peter Atkinson, from Aird & Berlis called me in Vermont.
"I am off your case", he said with no preamble.  "The media is reporting that you gave Gordon Ashworth a fridge".
"I didn't give anyone a fridge.  What are you talking about?"
"Tridel – Giampietri – McNaughton. Know them?" he asked. "Anyhow, I am no longer acting for you".
Thanks a lot.  Interesting how that expression, 'what goes around comes around' worked out for Peter Atkinson.  As a part of the Conrad Black firestorm, he was eventually disbarred.   During his own trial and conviction in the media, I wonder if he remembered how he had abandoned me because of a rumour.
The media was in frenzy. Allegations were made that would have been funny if they hadn't been about me. I was credited with antics that would have necessitated my communication with all of you from a jar at the U of T's research facility. It prompted a judicial inquiry that was eventually thrown out by the Supreme Court of Canada. 
"Keep quiet – say nothing – this will pass!"
Austin Cooper called to tell me that I was going to be charged criminally and he had to 'turn me in'.
"Fraud?" I shrieked.  "We are volunteers.  We don't even reimburse our parking!"
How come there was no media uproar when the Election Finance Commission laid 108 charges and then dropped 100 of them?
"Ignorance of the law is no defense" was Austin Cooper's daily sing song. The fact that the Election Finance people took NCJW's cheques, deposited them, and then kept the money until the "scandal" hit meant nothing to anyone.
I thought about Fred Kasravi, a really nice man and a Liberal fundraiser.  We used to lunch at Winston's and talk politics. I was with him when he went to see David Peterson to deliver the newspapers.  Vince Borg, who is now the President of the Ontario Liberal Party,  was also there.
June , 1991 – Riderwood Park
"The OPP expected to get the Italians after all this. They are disappointed.  Do you have anything to tell me?"
"I don't know anything to tell you".  
"If you change your mind, let me know".
Years later, when financial pressures loomed, I called Mel Lastman to ask if he could help me get a per diem appointment or two.   "Sure", Mel answered.  "My office will get back to you". I never heard from him or anyone else again.
So why had I agreed to those ridiculous criminal pleas in order to "end the chaos"? First, I felt guilty for being so high profile. I enjoyed the attention and I rarely stepped away from confrontation. That made me a target for wannabees and political back roomers. How foolish I was.
I came from a generation where men ruled and if they said, "don't worry, I know what to do, just do what I say and you will be okay", you did it. I believed them – another brilliant mistake. They got away with it – I paid for all of it.
Justice Ted Wren's documented statement in Court, "Neither Mrs. Starr nor her colleagues received any personal financial benefits, but an example must be made" resulted in my spending six WEEKS in Vanier Prison for Women. Sounds fair, don't you think?
It is clear that women have made it further in public life than ever before, but we should not expect to be treated differently in public life, or in business or in the workplace. And yet the price paid by women for political gaffes far exceeds those of men.
Despite my determination, tunnel vision and successes – I made many mistakes. Now it is 25 years later and too late for regrets.
Reality? The game never changes – only the players. I want to rattle the cages – to set the record straight – for my kids and my grandkids. Maybe I can help others who have been left to dangle in the wind of political betrayal.   We women rarely forget. I won't give up. And neither should any of you.