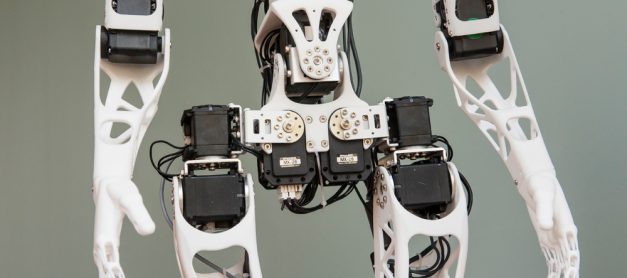 Bone on bone! Cartilage gone. Osteo-arthritis. What? How?
It never occurred to me that I would ever need a hip replacement. After all, I was a tennis player, a golfer, a walker and would never age beyond sixteen. True, I was always a bit tubby, rubenesque as I like to think of myself, but surely I would never be one of those elderly ladies shuffling along with a walker. Help!
2011 –
I tripped and fell down the steps outside Marina's studio on Avenue Road. I held out my arms and landed flat on my front – primarily my knees. I lay there for about 2 minutes until someone stopped to help me up. Nice. Blood, scratches, some infection – went to our family doctor – no x-rays – but after a bit, I was better and that was the end of it. Or so I thought.
2013 – 2014 –
I started to get pain in both knees – not at the same time – primarily the left knee. Of course I ignored it – I sat up – put some ice on it – put some heat on it – and mentioned it to my family doctor during regular visits. The pain could hit any time – no regularity – sometimes I even woke up when it struck in the middle of the night. But it was nothing I couldn't handle. On occasion I took an Aleve.
I also began having trouble teeing up my golf ball. This was serious. Of course my fabulous golf buddies, and I have to mention them, Esther, Elly, Barbie, Joyce, Linda and Bertye are always happy to tee up my golf ball. It becomes a bit of an "in" joke over the two years they do their job as I ignore the pains that are now less from the knee and more from the left hip.
My family doctor decides to send me around for X-rays. Are you ready? The reports he gets "don't show anything much" – maybe it is the "aging process". No mention of any damage and no mention of osteo-arthritis.
I decide to chug along even though the girls keep telling me I should pursue this – something is wrong – Barbie has suffered from major knee problems herself – but I am a major chicken and since I don't take any pills and am managing, I ignore their advice. And I also ignore the fact that if I walk more than 15 minutes, I have to find a bench and sit down.
2015
At this point my son intervened and insisted that I see a specialist. Lucky for me, his friend Daniel (hugs and kisses to you again Daniel) arranged for me to take the first step – an MRI. Getting an appointment can take a year. I was lucky again. I got one, at Oshawa General, three months later.
Nice that the McWynne government had time and money for fixing budget lines so the Peterson games could run millions over the original approved costs. This allowed them to pay off connected staffers with bonuses for phantom accomplishments. But the government's concern for medical needs in Ontario, especially for Seniors like myself? See you at the next election.
McWynne's government also spent millions covering up Hydro, emails and questionable gas /carbon policies – but – when it comes to Ontario's doctors and our once first rate medical system? She is not interested. She just loves to be around Junior Trudeau as he discusses butterflies with the Mexican president. Swell.
I got lucky again when our family doctor arranged for me to see orthopedic surgeon Dr.Hossein Mehdian. Finally – in November – he gets and reads the MRI.
Short and sweet. Bone on bone – no cartilage – osteo-arthritis. Hip replacement.
I am still in denial. There was an election in October.   CS Leung, Willowdale MP, had a campaign office up a steep bank of stairs – no elevator. I had dragged myself up those stairs several times a week as I clung to the railing pretending it "must be my back". I really am a genius.
"It could take a year to get an operating room booked" Dr. Mehdian tells me. "So let's get going". A year???
2016-
By now, without really noticing how much things have changed, I can walk only a short distance before I have to sit down. For a year, I haven't run up and down stairs in the office, walked for 45 minutes, walked with the grandkiddies to the park – essentially I have to drive or be driven everywhere.   Let me tell you that the disabled tag for our car has made such a difference. If not for that tag, I couldn't shop, go to meetings on main streets or just be close enough to wherever I had to be in order to be mobile. So a word for those creepos who have disabled stickers thanks to their friendly doctor friends. I hope your automatic car toys stop working. Or those who park in a disabled spot who shouldn't. I love that you get demerit points and a major fine for doing it.
Dr. Mehdian and I meet at Branson Hospital in February to finalize the process for my hip replacement operation which will be at NYGH. Since I am totally terrified, he is very kind and sensitive. And when I get on the scale and discover that I have gained 20 pounds since I stopped walking this past year, he is very tactful as I shriek, "I have turned into a blimp".
Now, I haven't changed my diet but I gave no thought to the fact that if I wasn't moving much for a year, then everything that went through my lips glided down to my hips.
"I don't want to diet" I said. "I'm sick of diets. I hate diets. I've done it all my life. But even I know that I am too fat".
"Don't stress", said Dr. Mehdian. "Less weight is better for your condition, but I think that once the operation and recovery are done, you will get back in shape". Now that was sweet. At least he didn't pontificate, especially since we hardly knew each other.
"I've filled out all the forms and information. I have also put you on standbye in case there are any cancellations before the date assigned to you – a date I will not know for a couple of weeks".
In March I was told that my operation was booked for August at NYGH.
I hate to be repetitive, but I am a true chicken – most people would lose weight just from the kind of fear I was feeling – but not me. Suffer all ways. No more chala sandwiches with roast beef, no lox and cream cheese on bagels, no chunky chocolate chip cookies and no chocolate chip ice cream. Eating had lost its meaning but yet I am still tubby and limping.
Then our family doctor retired. And he recommended Dr. Fadie Amin to take over. Having been with Stanley for over 40 years, we went to meet Dr. Amin with some trepidation. Given the horrors going on with medical care in Ontario this past three years, we were concerned. Dr. Amin is young, personable and quite cute. My husband doesn't care, but my daughter and I do. He has turned out be terrific – accessible, patient and quite skilled. He also answers questions clearly and honestly – and that helps with some of my fears. But I will still have to lose weight.
So I was left to concentrate on and enjoy Golf season until the end of July. Now for those of you who golf, you can understand that this year it is chip and putt and an occasional 3 wood using my shoulders. I don't play all the holes – I drive the cart and love the Tuesdays at Don Valley with good friends. We've been doing it for 18 years – lovely scenery, beautiful trees, wind, sun, camaraderie, lunch and so much fun.
It has really made a difference in keeping my spirits going….along with Howard Bateman.
Now you might ask – who is Howard Bateman and how did he get himself into this blog? The "girls" have been following the "boys" off the tee for a few years. Howard clears the course when he plays so we, who follow him, never have to wait or be aggravated.
Howard and I have known each other in past lives and torment each other, verbally, as much as possible. He is the former publisher of Toronto Life (they did two stories about me 100 years ago) as well as the producer of "Jacques Brel is Alive and Well". He is a left-wing pinko who was anti-Harper. We fought about that for five years most Tuesdays between May and October.
He calls me a right-wing fanatic. He says I am too smart for my own good and too stupid to keep my mouth shut about it. He concedes that McWynne turned out to be worse than anticipated but he thinks Junior Trudeau is terrific.
His golf buddies always smile when the two of us start up, usually just as Howard is about to hit a drive and I am pulling my cart up behind him as loudly as I can. I love to harass him just as he is about to swing.
But – he is a friend – he is thoughtful and is always on the look-out for the hot pink golf balls that I use and lose – and he is sensitive to my new physical limitations. He keeps assuring me that once the operation is done, I will be back to my old biased, intolerant and insensitive self.   So thank you Howard – despite your limited political smarts, and your refusal to concede my superiority, you are a gentleman that a Senior lady like me really appreciates.
Did I mention that I am terrified? I don't know why. We went out for dinner with friends last week, Bernice & Gord, Putch, Esther and Louis, Gloria and Norman and they gave me a chocolate cake that said "Hip, Hip, Hooray".   Not a farewell gift, I hope.
I have been lucky with my health. I don't take any pills – an occasional Tylenol or Aleve – and I have never been dependant on anyone but myself. Getting in and out of the car is the real pain – but once I am in a chair I am okay. I hate not being able to bend to pick anything up – it is really scary to think of being stuck somewhere without being able to move very much.   What would I do if my c-phone didn't work?
Stop laughing people who know me. I do not have an I-phone or whatever else my kids shriek about. Just an old fashioned c-phone will do for me. .
So next week I go to the hospital for the Pre-OP appointment – I have lots of questions – I hope they will be answered. I'll need a walker … and a cane but if all goes well, for just a short time.
My next blog with be after the surgery – hopefully I'll have lots of interesting stuff to share with you.