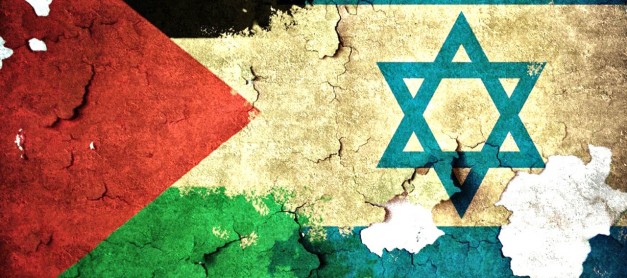 It has been three months since the federal election and a change in government. I admit that I am getting some bad vibes – and I am afraid. The election results were definitive. Four more years. Should our community stand up now or should we roll over as usual? Let's talk about it.
JUSTIN TRUDEAU
Despite the assurances of some prominent Liberals in our community that Trudeau was getting a "bad rap", it only took him a few weeks to lift his middle finger to all of us and appoint Mississauga MP OMAR ALGHABRA, former President of the Canadian Arab Federation as Parliamentary Secretary to the Minister of Foreign Affairs.
The day after the murder of Canadians in Burkina Faso, Trudeau visited a mosque in Peterborough instead of visiting the bereaved families in Quebec. He equated the Burkino Faso terrorist attack with a purported arson (no one ever found or evidence uncovered) at another mosque in Canada. No wonder a Quebec family member hung up on him when he telephoned to offer his sympathies. Nice – and this is our Prime Minister.
Canada was snubbed and excluded from ISIS talks when Trudeau insisted that our CF 18's were coming home. France was furious – and apparently Canadian soldiers were openly mocked when they had to take off their uniforms and put on flannel shirts because it made them look more like peacekeepers. Cringe.
Junior's performance at Davos speaks for itself – financial repercussions are yet to be seen – and Mrs. Junior's sing along time at a memorial for Martin Luther King also speaks for itself.
PALESTINE HOUSE
Palestine House was de-funded in 2012 by the federal government for "a pattern of support for extremism and by aligning itself with terrorist causes".
"Palestine House stands by the Palestinian al-Quds Intifada also dubbed the Knife Intifada" (Meshwar)
Those seriously involved with Palestine House include Mississauga-Erin Mills MP, IGRA KHALID, Mississauga MP, OMAR ALGHABRA, former Liberal MP Carolyn Parrish, Elias Hazineh, Dr. Nazih Khatatba, Editor of Meshwar Newspapers, among others.
In 2014, Palestine House posted two invitations (English and Arabic) on its Facebook page for an Al Quds rally. The Arabic version read:
"Protest rally in solidarity and support of PALESTINE INTIFADA IN COOPERATION WITH SOLIDARITY MOVEMENTS WITH PALESTINE".
In 2014-15, Peel Regional Police received several complaints against Palestine House and its Board member Khatatba for Meshwar newspaper's cartoon depicting Israeli Prime Minister Benjamin Netanyahu drinking the blood of Palestinian children. The article also questioned the veracity of the Holocaust and was distributed and on display throughout Palestine House. No charges were laid.
Moniro Kitmitto, another Palestine House Board member, called the 2 terrorist cousins who committed the Jerusalem massacre of 4 Rabbis with a meat cleaver: "Role models and an example for others. Glory to both of you and to all others who committed similar operations."
Nazih Khatatba, also a Palestine House Board member justified in his editorial the "Run-over and stabbing attacks against Israeli Jews". He also referred to the slaughter of the 4 Rabbis as a "courageous and qualitative" operation. One of the victims was Howie Rothman, an Israeli Canadian, who died of his wounds a year after he was struck in his head and neck with a cleaver.
So, why was newly elected MP from Mississauga-Erin Mills, IQRA KHALID, enjoying herself at Palestine House AFTER the election? Were any other Trudeau Liberals in attendance? Check the attached picture. They sure were invisible once the election was called.
What is with this Palestine House? Pro Intifada – and so nice that Liberal MP's and their aides have no problem being a part of it. No wonder some of us are getting nervous.
MESHWAR NEWSPAPER AND ITS EDITOR, DR. NAZIH KHATATBA
Dr. Nazih Khatatba is the editor of Meshwar Newspaper, a Canadian publication, and he is also a Board member of Palestine House. Quotes from Meshwar distributed in Palestine House and around town between 2012 and 2015 are listed below. All are documented.
"Zionist-Masonic movement is behind ISIS"
Khatatba called the Palestinian prisoners incarcerated in Israeli jail "freedom fighters"
"Al-Aqsa Mosque and the city of al-Quds (Jerusalem) are in need of mujahideen (jihad fighters) – not tourists"
"We sided with Hamas and defended it to the point that we in Meshwar newspaper were, during the last war on Gaza, subject to a campaign and pressure by the Canadian Jewish organizations because of this position"
Meshwar praised Lebanese terrorist Samir Quntar and said he should be deemed a martyr for his "bold, offensive operation" in which he murdered an Israeli civilian and smashed the head of his 4 year-old daughter on beach rocks and crushed her skull with the butt of his rifle.
When Quntar was subsequently tracked down and killed in an Israeli airstrike, Khataba wrote: "what is wrong about Quntar's decision to join Hezbollah to continue the armed struggle against Israel? Anyone who fights the Israeli occupation is a martyr who is eligible for this title regardless of his nationality, ideology, religion or faith."
Mississauga MP OMAR ALGHABRA …and ELIAS HAZINEH
ALGHABRA is the former president of the Canadian Arab Federation. He wrote a letter to Toronto's Chief of Police a few years ago condemning the Chief for participating in a charity walk for Israel and comparing it to visiting Sadam Hussein's dictatorship.
When Canada was setting up a no-fly list for terrorists, ALGHABRA opposed it.
When Ontario narrowly rejected adopting shariah law for Muslim divorces, ALGHABRA called it "unfortunate".
When the Canadian government produced Discover Canada, a citizenship guide for new immigrants and clearly said that "Canada's openness and generosity do not extend to barbaric cultural practices that tolerate spousal abuse, honour killings, female genital mutilation, forced marriage or other gender-based violence, JUSTIN TRUDEAU said, "there needs to be a little bit of an attempt at responsible neutrality by the Canadian government. Honour killings shouldn't be called barbaric". ALGHABRA agreed with him.
One of Alghabra's aides is ELIAS HAZINEH who also served as Executive Assistant to former Liberal MP Carolyn Parrish. The following quotes from him, documented, were NEVER disputed or criticized by ALGHABRA
"We have to give them Jews an ultimatum. You have to leave Jerusalem. You have to leave Palestine. We (Palestinians) have been negotiating with them for 65 years. We say, get out or you're dead! We give them two minutes and then we start shooting. And that's the only way that they will understand".
OMAR ALGHABRA is now the parliamentary secretary to the Minister of Foreign Affairs – no wonder some of us are scared. Why did Trudeau do this? During last summer's publicized conflict within our community over a fundraising event for Trudeau, we were assured by some community leaders that Trudeau was "getting a bad rap" and was fully supportive of Israel and the rest of us. Talk about a quick flip. I wonder what MICHAEL LEVITT, the new Liberal MP for York Centre thinks about all this. So far he is unreachable – no call back.
So what's next? Some of us are more intense than others. If this were the Conservative party or the NDP we would be just as concerned and angry and protesting. It happens to be the Liberal party so they are the ones we are focusing on.
How many of you remember Chretien 30 years ago and his support of the PLO despite his own Jewish Cabinet Ministers bemoaning that "they couldn't do anything to stop him". Really? Did any of them really try? Let's ask Irwin Cotler.
Where is CIJA? They appointed themselves the new leaders of Canadian Jewry. Being lobbyists does not preclude their responsibility for eternal vigilance when it comes to anti-semitism and protecting our security.
Where is the CJN? It is the newspaper of the Jewish community across Canada. It can and should make lots of noise about what is going on. The political party in power is NOT the issue – it is the people who have the power. The CJN and CIJA could keep the pressure on – and perhaps some of these friends of Palestine House and Meshwar would think twice if they knew that they would be fully exposed in our own media published across Canada. Those big brave Jihad supporters would probably run and hide when the lights are on them.
The LEFT (Liberal socialists, NDP. Pinkos, tenured professors, unionistas) fall in love with ideas that are not practical in real life. For example – Communism is a great idea but in reality, a disaster.
The RIGHT (Conservatives, fanatics, me and some of my colleagues) love the political power – and often misuse it in the name of practicality.
Both sides have a place – both have some value. But only when it is in a free and balanced society. Once fear enters the equation, the right judgments and decisions are harder to find. But at least let us try. I am not giving up – yet – and invite those of you reading this blog to add your voice.