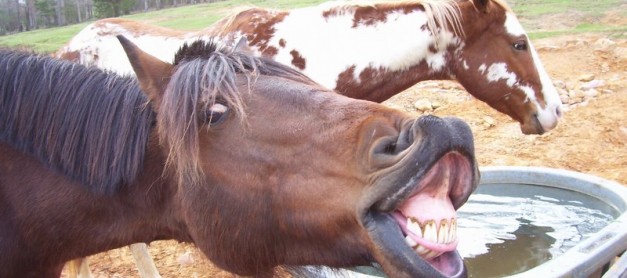 I'll bet lots of you are familiar with gambling… and horse racing. Well, we aren't. Sure we've been to Las Vegas where I glued myself to the 25 cent slot machines. I'm too cheap to contemplate losing more than $20 a session in the casino so I figured I would have more fun and could hang out longer if I bet less.
I also buy lottery tickets – have won $20 on occasion. That is it! It doesn't seem fair but I never give up hope so I keep on buying.
We have been friends with Murray and Ray for over 40 years. Murray started a very successful insurance agency over 50 years ago and no doubt we were his favorite clients. We were also avid tennis players once upon a time and even when tennis turned into golf, we have remained close friends. And of course, we share the ups and downs of all our children and grandchildren.
So with permission to use real names, the saga continues. Murray and Ray's son, Cory, took over the Hoffman Insurance Agency years ago. Even though Murray pretends that he isn't impressed with the incredible growth that Cory has achieved, he really is. And with success comes diversion.
Cory went into the horse racing business, WinStar Farm LL.C. as an extra-curricular challenge 5 years ago – and with a partner, Steven.   Wow! They now have several horses including TWO CONSISTENT WINNERS – BILKY BLUZ and CALGARY CAT. They also acknowledge their excellent trainer, Kevin Attard.
The Hoffmans called to tell us that BILKY BLUZ and CALGARY CAT were BOTH racing at Woodbine and Cory had invited all of us to join him. Eeek!!! Yes, that is how excited an elderly grandmother can get.
Okay, now that I have given you the background, here is the story.
We arrived at Woodbine Race Track. OMG! It is fabulous! As the former Chair of Ontario Place, I can tell you it is no easy feat keeping a public venue in first class shape. Woodbine was clean, orderly, exciting to explore, different levels, different fun and games, great dining, and FREE to anyone who wants to come on over. It would be fun on a beautiful evening to just sit in the seats on the track and relax. But I digress.
En route to Woodbine, we had agreed that we would bet $10 on each of Cory's horses to win and place – a $20 bet on each race for a total of $40. Good – we are not undisciplined – we know how to bet and that is it. We know about those friends who go to the casinos and blow too much money. Not us.
The four of us parked ourselves on one of the patios at a table across from the finish line. Of course I immediately ordered a glass of wine. The race track, the grass, the flowers, the spotless condition everywhere kept my head turning until I heard it! Dadadadada – the music from the Kentucky Derby. You know the tune – just before the horses come out. Well I have never been to a real horse race and I confess that I got so excited watching a line of horses and their riders, and their assistant horses, and the guy in the red jacket, blue hat on a white horse leading them on the track right in front of us.
So BILKY BLUZ is running in the 2nd race – CALGARY CAT in the 6th race. We ordered dinner and started to look at the program, or racing form or whatever it is called. Do any of you know how to read it? Ridiculous. I could make out the race # , the name of the horses and the jockeys. I couldn't figure anything else out.
Anyhow, being a very disciplined person I glanced at the first race. Wait! There was a horse called HURRICANE LORRAINE. Lorraine is the name of Cory's wonderful mother-in-law who was with us. Well, one had to make a bet on that horse – right? And so we all did. $2 to win. We didn't. That was my first clue on how one can get hooked on making unplanned bets.
The 2nd race.   BILKY BLUZ is #5. We bet $10 to win and $10 to place. As soon as the gate opens and the horses start running I jump up and scream and wave my hands at BILKY BLUZ on the assumption that he knows it is me cheering him on. He comes second, which is what was expected since he had not raced in a while. But that is good. We made $4.50.
I enjoy my dinner during the 3rd and 4th race – and then I open that stupid booklet again. I notice that there is a Jewish jockey running in the 5th race. Well that is certainly an intelligent rationale for betting on the horse he is riding – right? Maybe I know his mother and I'm sure she would appreciate the bet.
Because we don't know anything about the racing game or how to properly read the form, we didn't notice that the horse he was riding was actually a favourite. So we only bet $2 to win. And guess what? The horse came in 2nd. We lost $2 when we could have made $10 because of the odds. I hate gambling.
And finally – the 6th race! Everyone is now standing – Cory and his gorgeous wife Andrea and their kids are standing – so are the rest of us. As the horses come out onto the track, it is soooo exciting when you know the owner and you know the horse – or I felt like I knew the horse and I expected him to do well. And he did! CALGARY CAT WON!!!! It was the Ontario Jockey Club stakes and it wasn't even close.
After the race Cory and Andrea and his family all went down to the winner's circle with Kevin Attard and his cute son who was wearing a fedora hat. It was just a delight to be a part of it. I could have lived without the betting. Not for me. Otherwise, an exciting adventure to be enjoyed again when "our" horses are running at Woodbine in the future.
And oh yes – kudos to everyone involved in the Woodbine Race track. It is really quite fabulous! You have done an outstanding job.