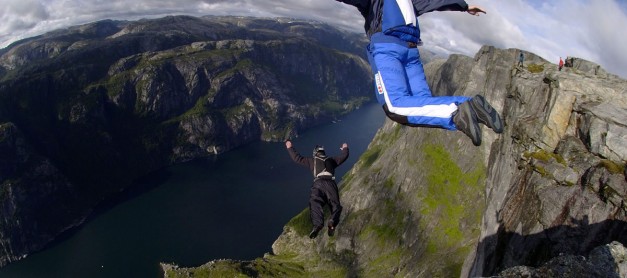 Well, we are almost there!  Saturday is the day! I didn't expect to be as excited as I am.  After all, this is my fourth book.  But somehow, The Third Hole's Launch party is going to be different!
Ten plus years ago, Jack Stoddart was in charge.  It was my 3rd book and of course, the venue was Centro.  All I had to do was show up.  But this time I am hands on, along with my kids who are working like mad for their dear old mother's latest novel's launch.
And speaking of Centro – I have to tell you that my favourite Italian buddy/hunk invited me to take a break from all the work and wine and dine at Centro's new venue with its new name – VITA SOCIALE. Same location at 2472 Yonge St.  Luckily my husband is a good sport…sometimes.
 Oh, VITA SOCIALE is fabulous!  The interior has been re-done with a mammoth marble and glass double bar a few steps up that overlook the whole restaurant.  I am a people watcher so it is perfect for me.  And it has its own special menu for those who just want to drink and nosh.  It also offers the entire menu if you want to sit there looking at one of the giant TV's (of course it is always sports) and don't care about sitting at one of tables.  The head bar mistress is Natasha – not only is she gorgeous to look at but a delight to chat with.  She knew every wine and what was in stock and I have to admit – I was impressed.  Though for you ladies with a special guy, let him have a look and smile at Natasha but park yourselves at a table.
Most important – Armando Mano is still the boss – along with his right hand, my sweet Jeremy who is responsible for remembering the names of the yummy wines I love. I always forget.  The food was, as to be expected, still Italian and still unique and delicious.  The best part?  The prices are half what they were in the old days.  Smart move by the owners – the reality of today's financial boundaries affect everyone.
Anyhow, it was a great break from the pressures of the last months and I just loved it! Thank you my friend.
And then, just as I was preparing to write this blog about the launch, politics stepped in.  And the timing means that I have to bring you up to date on TIFF – even though it wasn't my intention to talk about it now.
This year, 2013, for the first time since 1899, Yom Kippur falls on Sept 14.  TIFF awards ceremony/gala is scheduled for that day. When several Jewish Board members of TIFF quietly stepped off the Board for 2013, some of us wondered if it had anything to do with the fact that they didn't want any flak.
We asked TIFF to move the awards back one day – out of respect for Yom Kippur and the Jewish community.  One day! They stonewalled and made up some gobbleykook about schedules and being 'controlled' by FIAPT in France.  At the same time they were also quietly lobbying city councillors to help them get millions of our tax dollars in grants –  as well as asking for the city's help in exempting them from paying $1.5 million in property taxes.
And surprise! Guess what we found out! TIFF originally received its property as a gift from the Reitman family.  Nice to know that Jewish donations were good enough for them to accept but respecting Yom Kippur once in fifty years was too much to ask of them.
Of course there are positive tax implications for that kind of gift – we are not that naïve- we 'get it' – but I wonder if those tax benefits are in any way contingent on expected tax revenue that would generate to the coffers of the city and province?  I guess an accountant would know – I don't.
I hope that some of you out there will now contact your councillors and MPP's and ask some questions and raise some concerns before it is too late.  City Council is meeting the week of May 7th. It is your money they are spending!
Thank you  Councillor Frank DiGiorgio, City of Toronto budget chief, and CS Leung, Conservative MP for Willowdale who gave us their support  from day one.  We will not forget their attempts on our behalf.  Interesting that neither one of them is Jewish.
Silence from the provincial Liberal government that has the final say on most of the handouts. Is their defeated candidate who is also a lobbyist and a TIFF boardmember the reason? He says he is a proud Jew!  Hmm.
And our own leaders who are silent or who have stepped away?  Sha shtill!  Paul Godfrey! You could have ended it all with one telephone call.  Why wouldn't you make that call for us?
Now back to some happy stuff. The launch!  I still haven't found anything to wear – but I will.  StarrTreats is working like mad on exciting goodies for the event – all the books are now online! – kudos to Iguana Books for making it by the April 30 deadline – thanks for all  your efforts.
We've sold over 500 print copies this past two weeks – keep your fingers crossed for the next few months.  And of course, e-books – kindle – kobo – I'm told only Seniors like me read paper anymore.
It has been a great ride this past year.  My next blog will talk about the actual party – who was there – all the excitement – and the words of some outstanding authors who I hope will be joining me.  I am so proud to count Rosemary Aubert, Maureen Jennings, Stevie Cameron, Barbara Kay, Sue-Ann Levy as friends.
The band just keeps on playing!