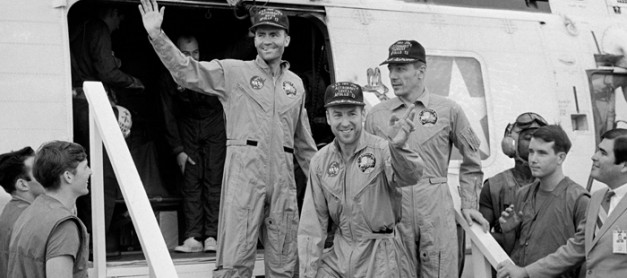 Okay, the next 4 weeks are going to be hot, cold, tense, exciting, disappointing (hopefully not) and a roller coaster ride.  Hang on – we're off!
So this is what I have to do this week in preparation for The Third Hole's launch on May 4th.
The first step, though it is ongoing for at least another few days, is the manuscript after it has had its final  proofread by Iguana Books' #1 proofer (just a nickname) . Then I will have to make a  FINAL read before it goes to print and then to the on-line sites.
Since this is my fourth published book, I should be quite at ease about all this  – well I'm not!  This is the 'road of no return' segment.  If I miss a typo or a mistake in a critical piece of the story, there is no forgiveness.  It goes to print.  Done.  Game over.  No crying "borrows".  Mmm, that expression will only mean something to those of you who are over the age of fifty.
Now my first two novels, Deadly Justice and Final Justice (the DeLuca series) are being re-released under new covers by Iguana.  And I have a secret to tell you.  There is a blatant, obvious, hideous, unbelieveable TYPO in one of them.  No, I am NOT going to tell you which book it is in or where it is.  Ah ha – have fun – and let me know how long it takes you to find it.  And what is really interesting is that, to my knowledge, no one has ever commented about it – maybe they didn't notice as I didn't way back then.  But in today's world of instant communications, internet, facebook, i-phones, I cannot make the same mistake.  So this proofread exercise will probably take me through two nights.  Hey – I wanted to be a writer – this is one of the prices to pay.
The next step is to choose a launch site (sort of like a rocket to the moon).  Now I like to think of myself as one of the senior #1 customers of Chapters/Indigo.  I buy real books (sorry, I don't do machines) there every week.  I try to read at least 5 of them a month.  Mostly fiction – love spy thrillers with lots of justified murders, passionate love entanglements and the good guys winning in the end.  Luckily, Indigo has them all – and they ALWAYS have sales.  And of course, bargain prices are what I really love – so I would be proud to show off my receipts after fifteen years to any of their executives.
I speak to their Executive management team to let them know my first choice is Indigo/Chapters in Bayview Village.  Good parking, lots of space and a personal connection.  They contact the store manager, who kindly agrees to meet with me the next day.  Five minutes after I walk into the store a familiar face with a divine smile walks over to me.
"Hey", I laugh.  "I've seen you before".  It is the boss.
"And I've seen you around here a lot as well " he also laughs .  So far,so good. Lots of smiles all around.
"So, you know that I am your best customer" I continue.  "And isn't it great that my next book launch might be here – if you want me enough to make a deal".
More smiles and laughs from him.  "We don't make deals" he says so sweetly.  "Our rules are very clear and very consistent".
"Well, what if I throw a hissy fit and make demands?" I say, also still smiling, though I am not smiling internally.  Why do I know that he knows that?
"Then of course, you would have to find another venue", he says, the smile still on his face.
Okay, that was the end of the game playing and we sat down and made arrangements for the launch of The Third Hole.  And we really were meant for each other.  The book store's slowest time is a Saturday evening from 8:00 p.m.  Great!  Just the time I wanted – after all, this is a party.  Friends can easily make it, media can easily park, not very many kiddies running through the store playing with their toys – a perfect time.
He and I walked through the store, brainstormed about the best location for the tables of books, a big sign and a picture of The Third Hole.  I would be responsible for refreshments served – no wine – no matter how hard I begged.  Oh well, sorry folks – but I can promise fabulous treats.  We agreed to  meet again a week before the launch to finalize everything.
The next step is to start making press contacts – talk about tough and thankless work.  Now as you all know, once upon a time I was at the centre of Ontario's biggest political scandal.  Two years of front pages, daily TV appearances at an Inquiry that was called to investigate me.  Me!!! Ugly headlines, allegations, the usual stuff.
Of course, at the end of the hype, when the Supreme Court of Canada threw it all out, very few of the media bothered to mention the final result – three volunteers signed a renovation grant report – one person was charged (moi) and the rest of the charges were dropped.  Six weeks in Vanier Centre for Women – followed by a full and unconditional pardon granted seventeen years ago,
Doesn't matter – unfortunately for me, the once upon a time allegations will always be close by.
So what will the media do when Iguana contacts them to tell them about The Third Hole and asks that they report on it? I don't know.  It is going to be an interesting exercise.  I know so many of them from way back then – most were fair and in fact, I count several of them as friendly acquaintances.  Will that matter?  I don't know. Should I call them personally?  I don't know.  What is there about me as an author today that will pique the interest of their readers? I don't know.
So by my next blog I should have some responses and I hope some results to share with you – good news and maybe not such good news.  I will continue to be optimistic.
The band is still playing.