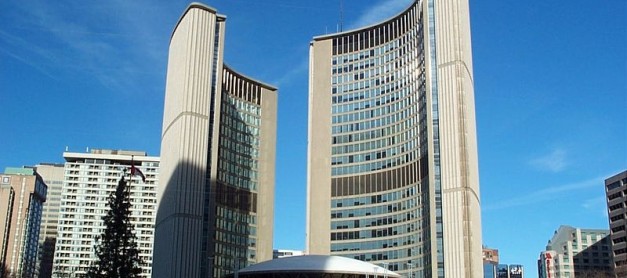 It is eighteen months since I wrote my first blog – and what an interesting ride it has been.  I now have 14,600 readers who have clicked "like" on my comments – and it has added a whole new dimension to my writing career.  But that is for another blog.  This one is politics.
First, let's talk about the mayoralty race.  Plenty to say about Rob Ford.  But what do you think about Chow who is now supported by the Sheik?  Remember  David Miller?  Garbage strikes, unionistas in charge, and the present TCHC (Housing Company) financial catastrophe thanks to him.  Chow will make him look like pussy cat.
Stop the presses!  Mayor Ford has taken a leave of absence.  No point in rehashing – it is a sad story on a personal level – so the mayoralty race is an open challenge.  John Tory has the skills and experience but unfortunately, he has no personality and doesn't evoke confidence in enough people.  I don't know who makes up his team  but they really should try to put some pizzaz into his campaign.  Of course, if Rob Ford shows up back in Toronto next month appearing to be clean and sober, then who knows?   We have lots of time – 6 months – to follow the drama and add our 2 cents worth.
But the provincial election has now been called.  And my friends, it is critical that you vote! I do not know Tim Hudak but I met one of his team, Michael Ceci who is running in Willowdale.  I thought he was ten years old, at least he looks ten years old – but he speaks well and looks into your eyes at the same time. For sure this young candidate will not be putting his hands into the cookie jar and leaving his constituents to face tax and hydro increases.  It's great to see a well-educated, smart young guy interested in politics.
Wynne, who is so proud of her association with McGuinty, is a major disappointment.  She could have, should have, but didn't.  McGuinty, like his buddy David Miller, will only show his face in this province in the dark after 9:00 p.m. when no one can recognize him.
Interesting that the WWF hired Miller- they got their last donation from me after they did that.  Miller then showed up to their fundraising event late at night standing outside in the dark trying to shake the hands of people as they left.  One of my bridge partners said that she only realized it was him by his white/blond hair.  Nice.
Did you see Horwath on TV slinking around hiding behind her hands a few days ago?  She didn't even have the guts, or the class, to just say that she wasn't ready to make a comment.  But once she had a makeup job and her hair done, she was able to face the media and pontificated about how the NDP was going to protect the people of Ontario.
That comment would have been funny if it wasn't so scary.  Chow – David Miller – Barbara Hall – that is the NDP in Toronto.  Remember Bob Rae before he jumped ship?  And what he did to Ontario before he was booted out of office?
There is less than six weeks to go.  Read, ask questions, but for sure, take a serious look.   Changes in government are necessary to keep some semblance of honesty.  Don't forget to vote!!!