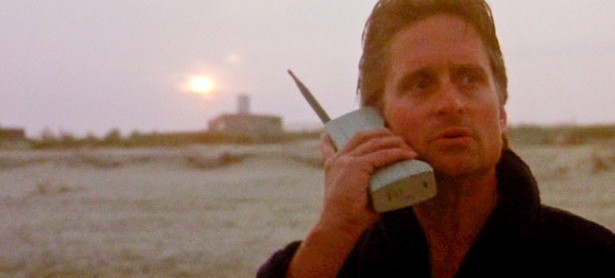 I have always been 16 years old…in my head. So no matter what my body was doing, I was 16.  And I would often laugh when I told friends and business associates that despite what they had heard or read about me, I was still only 16.
Tuesday is our girls' golf game – it's been almost 12 years since we all picked up our seven irons and took lessons.  I used to walk all the golf courses.  But now I know that I am older – and I want to talk about it.
Maybe it wasn't so nice of me to tell my sixteen year old grandson Max that he could no longer call me Bubbie in public – that he had to call me Mrs. Starr if anyone was around.  But who wants this giant skinny kid telling the world that I am old enough to be his grandmother?  Suddenly, age is clogging my brain…and parts of my body as well.
As Barbie and I drove up to the 17th hole I was so tired.  How come?  I used to walk that course.  I was hitting my fairway woods well and putting okay, but, as I said to Barbie, "I notice that I am not serving as well I was two hours ago".  Serving?  Wow!  I hadn't played tennis in fifteen years – what kind of a mental slip was that?  She got it because she too was a former tennis player.  "You mean drive" she laughed. Eek!  Is this the beginning of the end?
And then last week Jerry and I went golfing with friends to Cedarhurst in Beaverton.  I always keep my cell phone in my pocket and constantly rest my hand on it to make sure it is still there.  For some reason Jerry thinks that he doesn't have to take his cell phone anywhere if he is with me because "why do we need two cell phones?"
I'm sure you can all sense what is coming.  As we drove off the 18th hole I reached down to my thigh to stroke my cell phone in my pocket.  It isn't there!  OMG!  Panic!  I checked both carts, I checked every pocket, every section of my golf bag (though I know that is a waste of time because I NEVER put my cell anywhere but on my person).
I go into the pro shop – no luck – but they promise to keep an eye out.  Well I can't leave without the phone – what if someone picks it up and starts making long distance calls?  So I jumped back into a cart and take off back to the fairway up to the 18th hole.  So far, no one but me and the club manager know that my cell phone is missing.  No luck on finding it by the 18th hole.
So I drove back and I asked our friend Mel if I could borrow his cell to drive a few holes back and dial my cell number – hopefully I will hear the ringing if my cell is within earshot.
But Mel has one of those things that you all have – I-phone – I pad – blackberry – I don't know how to work any of them.  He just assumed I was aware of how to use it – but I wasn't.  It didn't open – it was a flat surface – if I ran my fingers on it stuff came up but nothing that looked like or said cell phone.  So I zipped back to the parking lot.    I was in a panic/very upset mode – didn't know what to do to let Bell know that I didn't have my cell in case someone found it and started calling around the world.
So, Marilyn called my cell number just in case it was somewhere in my golf bag.  Silence.  So we set out for home – a little over an hour away.  Our original plans had been to golf and do dinner – but I wanted to get to the Bell store asap to fix everything.
Then as we were driving back to Toronto, Marilyn got a call on her blackberry (she is two weeks older than me but she knows how to use one of those machines) showing it was coming from my cell.  "Hi" said a man's voice.  "My six year old son found your cell on the golf course".
How did he know to phone Marilyn?  Where did he get her number?
Of course you all know the answer.  He had simply hit the last number calling my cell and got her number.  Phew.  I never knew one could get that information just like that.  As you know, my cell is for me to answer and say "hello" and then close when the call is done.
What a wonderful and honourable man he was.  Now since my 3 year contract was up, I was now entitled to a new phone so I thanked him and told him to keep the phone for his six year son.  He was very happy about that and I was relieved.
We arrived back in Toronto at 6:00 p.m. and went into the Bell store – I picked a new phone – they clicked and snapped and checked and everything was fine – except the new phone wouldn't work.  They tried a new battery – changed some card that is tiny and inside the phone – is it a SIM? – still nothing.  The girl doing all this made a call and said that Bell was "down" and it would take 24 hours until my cell phone would work.  She told me to charge the phone over night and that it would work in the morning.
Next morning – 6:00 a.m.  My new cell phone was still not working – but I had a golf game with the girls – and nothing interferes with that –  so I called Bell at 8:00 a.m. – a manager who gave me his name said there had been no problem with Bell. Did the girl in the store know what she was doing – yada yada?  He then told me to go back to the Bell store, ask for a manager and that they, Bell, would be sending a message over to the store to check this all out.
Sure enough, at 2:00 p.m, after the golf I walked into the store.  The girl from yesterday wasn't there but the manager, also a girl, was.  She had already received a call from Bell's head office. She didn't smile but we did exchange pleasantries.  In 2 minutes she had fixed the problem – and what was the problem?  I was supposed to TURN OFF THE CELL AFTER CHARGING IT AND THEN IMMEDIATELY TURN IT ON AND THEN IT WOULD WORK!  Simple.  But of course, if you don't know what to do, you do nothing.
And the magnitude of my limitations when it comes to this stuff – social media, internet, I-pods etc. etc. suddenly became overwhelming.  And I have had four books published around the world!  Am I too old to learn?  Do I want to learn? I don't even have contacts in my cell because I don't know how to do it, to use it, to edit it – so I am just afraid of it.
This evokes disdain and derision from my children and now my brilliant nephews in New York and California who have now heard this story.   The senior partner nephew in a New York law firm told me to walk into an Apple store and get an I-pad.  The writer nephew (his latest play just opened to rave reviews off Broadway) thought he could make an amusing video to be posted on u-tube of me stroking my thigh to make sure my pre-historic cell phone was still in my pocket.  All the kids had a laugh about that.  Whatever happened to respect for one's elderly mother?
So why should any of you care about this stuff?  Because I have a question or two or three.  Am I too old to learn?  Do I want to learn?  If I learn will I remember?  You know what happens with Excel programs – use it or lose it!
So now I am seriously considering re-visiting my isolation and rejection.  I have a major ghost writing task to complete by the end of September – I can't do anything to upset my brain's function until after that.  So maybe I will try to learn about the new toys – or maybe I won't.  I'll let you know.